MOLD REMEDIATION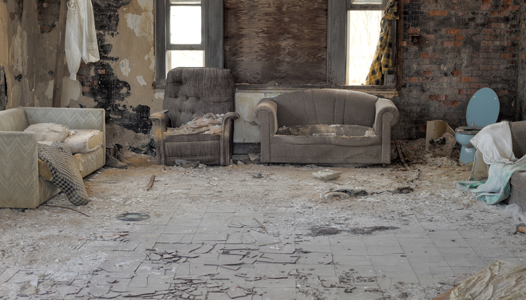 Restore 24/7 is a leading mold abatement and mold removal company. Mold often grows after water damage due to excessive moisture of building materials and humidity within an airspace. Identifying and responding quickly to water damage is key in preventing the effects of mold damage. If you need mold remediation, Restore 24/7 provides comprehensive mold removal services utilizing the most advanced mold abatement tools and with the experience gained from having completed thousands of mold abatement projects. Restore 24/7 has a 24 hour 7 day a week emergency response to serve you with all commercial and residential restoration needs.
After a slow and continuous leak or humidity control issue, mold may grow and affect an indoor environment. Restore 24/7 is the one stop solution for property owners to hire when contracting with a mold remediation contractor. Available 24 hours a day for any type of Restoration and Disaster Recovery. We provide the "all in one" contractor solution needed to recover properties after a mold disaster or restoration emergency. We dispatch locally and will be on site within 60 minutes in an emergency, arriving from one of our local facilities, day or night. Remember to utilize only licensed and certified firm that has both extensive Mold Remediation experience and restoration skills for all perils that can effect your property.
Restore 24/7 provides mold remediation and restoration services to all properties in Los Angeles, Orange County, and San Diego as well as Arizona and Nevada. We service mold remediation projects small and large. Restore 24/7 is counted on by many professionals spanning numerous industries, including commercial, residential property owners and Insurance. In our experience the sooner the remediation takes place the less damage that will occur. Our professional team of experienced Microbial Remediation Technicians will service your property with a commitment to industry protocols for Microbial Hazard Remediation.
Our environmental remediation staff serves our customers 365 days a year. We provide experience, integrity, and professionalism in serving you and your property. Restore 24/7 will get you through it and can work together with you and your insurance representative to ensure a speedy and complete recovery.