WIND & HAIL DAMAGE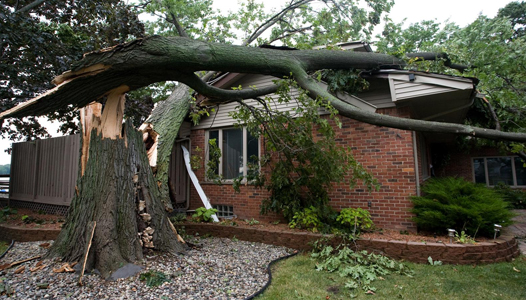 Over the past several years Hail and Wind Storms have been conistently occcuring in Arizona and Nevada with California occasionally getting some severe wind damage. If you are like thousands of others your home may have sustained substantial damage due to these storms. Some of this damage can go unnoticed to the untrained eye resulting in further damage to other vital parts of your home. We specialize in insurance claims and negotiations.
Restore 24/7 is a regionally owned and operated restoration company located in Pasadena, Ca serving California, Arizona and Nevada. We employ some of California's leading storm damage and insurance claim specialists and have a division dedicated solely to the insurance restoration field. Restore 24/7 has satisfied countless customers with our negotiations with insurance companies and our restoration services. Restore 24/7 has developed a process that has proven both effective and successful.
The process is simple...you place a toll free call to Restore 24/7 at 1-888-615-9911 and schedule a free, no obligation damage assessment. We will meet your insurance adjustor, negotiate all necessary damage repairs, and reach a fair and equitable settlement for the homeowner. Restore 24/7 then presents an agreement with the homeowner to complete the repairs for the settlement amount. The only expenses incurred by the homeowner are upgrades and/or the insurance deductible. The work performed by Restore 24/7 is completed by professionally trained, quality minded craftsmen, using the highest quality products to restore your home to the same (or better!) condition.